Effective Allergy Control with Stain Protection
No dust mites for up to 14 Months!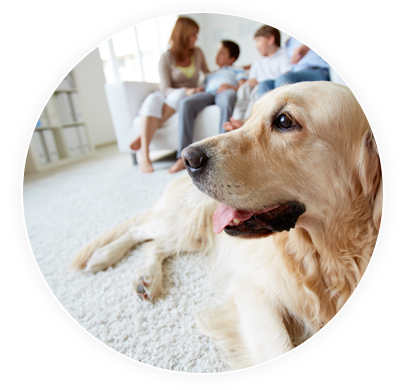 Dust mites can be a big problem for Asthma and allergy sufferers. In fact, they have been cited as one of the major triggers of asthmatic and allergic reactions. ProMite is proven to safely remove and repel dust mites from carpets and fabrics for up to 14 months. It doesn't just inhibit mite excrement, ProMite gets to the source of the problem by removing the mites.
ProMite is totally non-toxic and safe for children and pets - even if it were accidentally picked up off the carpets and ingested.
Independent testing shows a dramatic reduction of asthma and other allergy's when used as an allergy control programme. This is great news for asthma and allergy sufferers, or in fact anyone who's worried about the possible medical effects of the common house dust mite.
But that's not all:
ProMite is also an effective stain protectant. You get all the benefits of a fluorochemical-based protector, with the added allergy control benefits only ProMite can offer.
Unique formulation, clinically tested and approved treatment - free from biocides
Totally non toxic and safe for your young children and your pets to play on
Test results show an almost immediate 100% success rate at eliminating house dust mites
PROmite™ continues to stop mites from living in your mattresses, carpets or upholstery for up to 10-14 months – keeping your family safe
Independent testing shows dramatic reduction of asthma and other allergies when used as an allergy control programme